GSRP is a state-funded program that is FREE to families who qualify based on income and/or a combination of family life and risk factor.
GSRP Application Process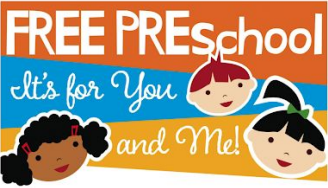 Please stop by the Early Childhood Center located at 1050 S. Carr Road for a registration packet. You may also download a Preschool Application here. All required materials need to be submitted before your child can be placed in a classroom.
Session Times: During the school year, class days are Monday-Thursday, no school Friday. The school had a staggered schedule with start times ranging from 8:00 am - 8:30 am and end times ranging from 3:00 pm - 3:30 pm.
Transportation: Parents must provide transportation
Meals: Breakfast, Lunch, and snack is provided daily
Contact: Jayne Silvers at 231-788-7304 or jsilvers@oakridgeschools.org
Qualifications
Must be able to meet state qualifying factors
Precedence is given to students within the Oakridge Public Schools District
Must be 4 years old by December 1 of the current school year (Precedence given to those who are 4 years old by September 1)
Cost: Free