Welcome to
Oakridge Public Schools

Headlines

Stay in the Know
Upcoming Events

What's Happening
Personal Safety Presentations at Oakridge ECC

Time:

10:30 AM to 12:50 PM

Calendar:

OPS District Calendar

Ms. Deb Anderson from the Child Abuse Council will be visiting classrooms with her puppet and giving presentations.

GSRP Make It, Take It Activity

Calendar:

OPS District Calendar

We would like to invite you into your child's classroom on Thursday, September 28th to build letters with Wikki Stix. We look forward to having you join us on Thursday, September 28th.  See you then! 

MDAL Bookmobile Visits Oakridge ECC

Calendar:

OPS District Calendar

Come visit the Bookmobile and sign up for a library card, check out books, and/or return books.

Calendar:

OPS District Calendar
Calendar

Previous

September

2023

Next

S
M
T
W
T
F
S
1

Sep 1

No School - Labor Day Weekend

Calendar:

OPS District Calendar

2
3
4

Sep 4

No School - Labor Day Weekend

Calendar:

OPS District Calendar

5

Sep 5

9:00 AM to 11:30 AM

Calendar:

OPS District Calendar

Parents will choose a time slot during their child's home visit.  There are two time slots:  9-10am or 10:30-11:30am.   You will be able to see the classroom, meet the teacher, go on a scavenger hunt, get your picture taken, and learn about programs in the community and in our district. See attached invitation.

6
7
8
9
10
11
12

Sep 12

9:30 AM to 10:00 AM

MDAL Storytime at Oakridge ECC

Calendar:

OPS District Calendar

13

Sep 13

7:00 PM to 9:00 PM

Board of Education Meeting - Worksession

Location:

Administration Building-Board Room

Calendar:

OPS District Calendar

14
15
16
17
18
19

Sep 19

2:30 PM to 3:30 PM

MDAL Bookmobile Visits Oakridge ECC

Calendar:

OPS District Calendar

Come visit the Bookmobile and sing up for a library card, return books, and/or check out new books.

20
21
22
23
24
25
26
27

Sep 27

7:00 PM to 9:00 PM

Board of Education Meeting - Regular

Location:

Administration Building-Board Room

Calendar:

OPS District Calendar

28

Sep 28

10:30 AM to 12:50 PM

Personal Safety Presentations at Oakridge ECC

Calendar:

OPS District Calendar

Ms. Deb Anderson from the Child Abuse Council will be visiting classrooms with her puppet and giving presentations.

2:30 PM to 3:30 PM

GSRP Make It, Take It Activity

Calendar:

OPS District Calendar

We would like to invite you into your child's classroom on Thursday, September 28th to build letters with Wikki Stix. We look forward to having you join us on Thursday, September 28th.  See you then! 

29
30
What We Will Do

Vision

All Oakridge students graduate prepared for their future, equipped with the knowledge and life skills to lead healthy and productive lives, and achieve personal and career success.
Eagle Strategic Plan 3.0

5 Pillars
Get in Touch

Contact Us
Tom Livezey, Superintendent
Blessed to have lived or worked in close-knit and caring communities like Oakridge all my life!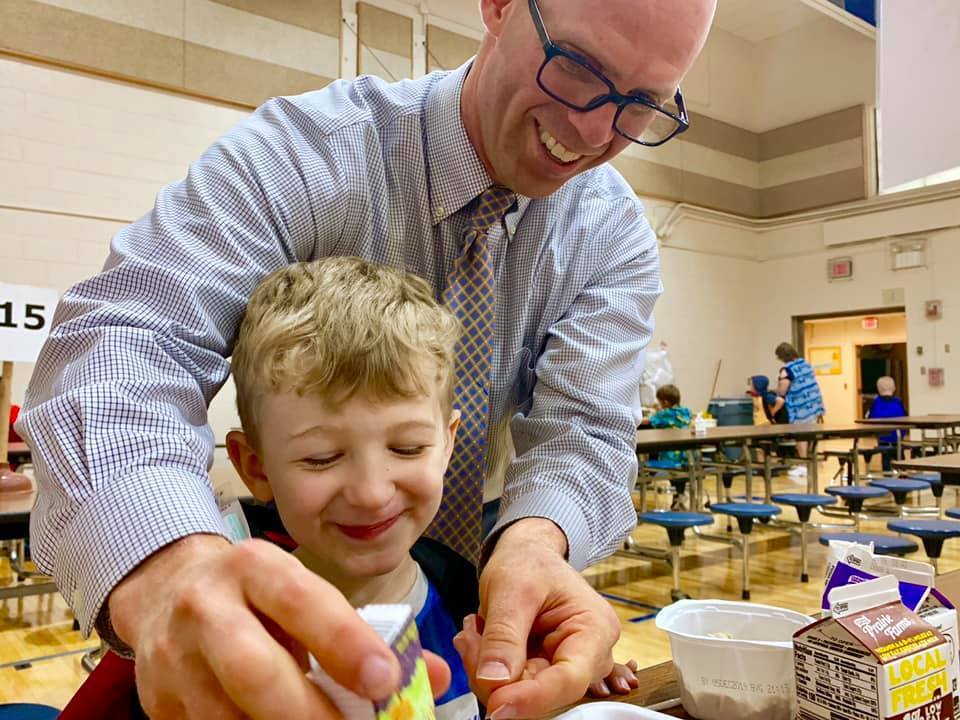 Why we exist

Our Mission

Provide students a diverse, personalized, and innovative education balanced with quality enrichment experiences in a respectful, responsible, safe, and healthy environment in partnership with community.

Certified Teachers
Every Oakridge teacher is state-certified, and half of them have earned their Masters Degrees

Graduation Rate
In addition to an extraordinarily high graduation rate, 84% of Oakridge graduates further their education at technical schools and colleges