A Special Place
The Oakridge Community is a special place. We look out for each other. Whether it's in the community, on the field, court, or stage, we have a reputation for showing up – time and time again. We show up to make a difference and to help one another.
But, We Have a Crisis
Over a third of our kids were chronically absent during the 2022-23 school year. On average, they were absent a quarter of the school year. That's 665 kids that missed, on average, an entire marking period. If repeated, they will miss 3 years of school over the K-12 experience! This is a community crisis! These kids are our future – our future workforce, our future community leaders, and our future families.
Kids need to be in school – not for us, but for themselves, for their friends, teammates, and family. Their future success depends on Showing Up!
Let's come together as a community to change this. We need to Show Up for our kids so they can Show Up for our community now and in the future.
Goal: Cut Chronic Absenteeism in Half!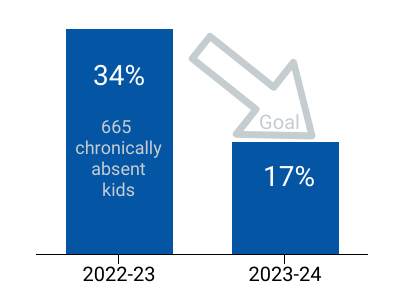 Show Up Campaign
We aren't looking for perfect attendance...kids get sick occasionally, of course. We are looking for progress. When we know better, we do better! It is an undeniable fact that kids who Show Up to school do better academically. This is the foundation for success in life.
To help, we are launching the Show Up Campaign to promote awareness of this issue. The Show Up Campaign will use positive reinforcement to recognize and incentivize kids who Show Up to school. This lets our kids and parents know that we want them here, we care about them, and we're here to help them Show Up!
Will You Show Up?
Parents, students, local businesses, and the entire school district are asked to do all they can to help our students Show Up to school more often. We simply ask you to support our kids in this effort.
Proud 2024 Sponsors
We are asking local businesses to join the Show Up Campaign through monetary gifts, gift cards, services, and/or products that schools can use to recognize and incentivize students to Show Up to school. All schools have developed fun and creative ways to promote Showing Up to school every day. But, we need sponsors to make the Show Up Campaign a big deal!
We are all in this together. In return for sponsor's generosity, Oakridge will promote business sponsors through banners, signage, social media, print ads, and announcements at school events. See the options below or contact Superintendent Tom Livezey at 231.788.7100 to set up a customized package to fit your needs. We need you!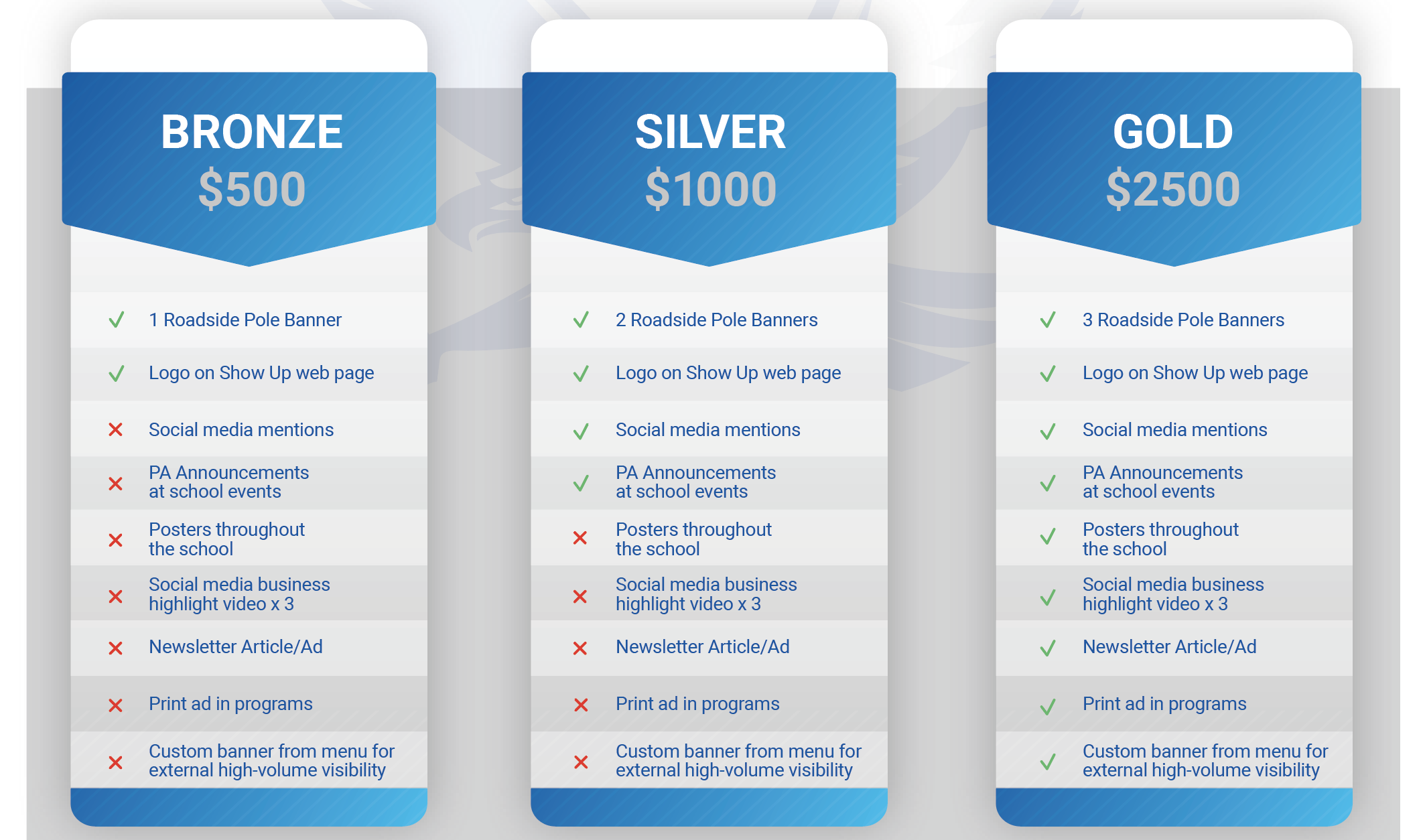 Show Up For Our Kids!
Are you willing to help sponsor one of our biggest needs? Please contact Tom Livezey, Superintendent at 231.788.7100 or use the button below to email.