Muskegon County Virtual Academy (

MCVA

)
Muskegon County Virtual Academy (MCVA)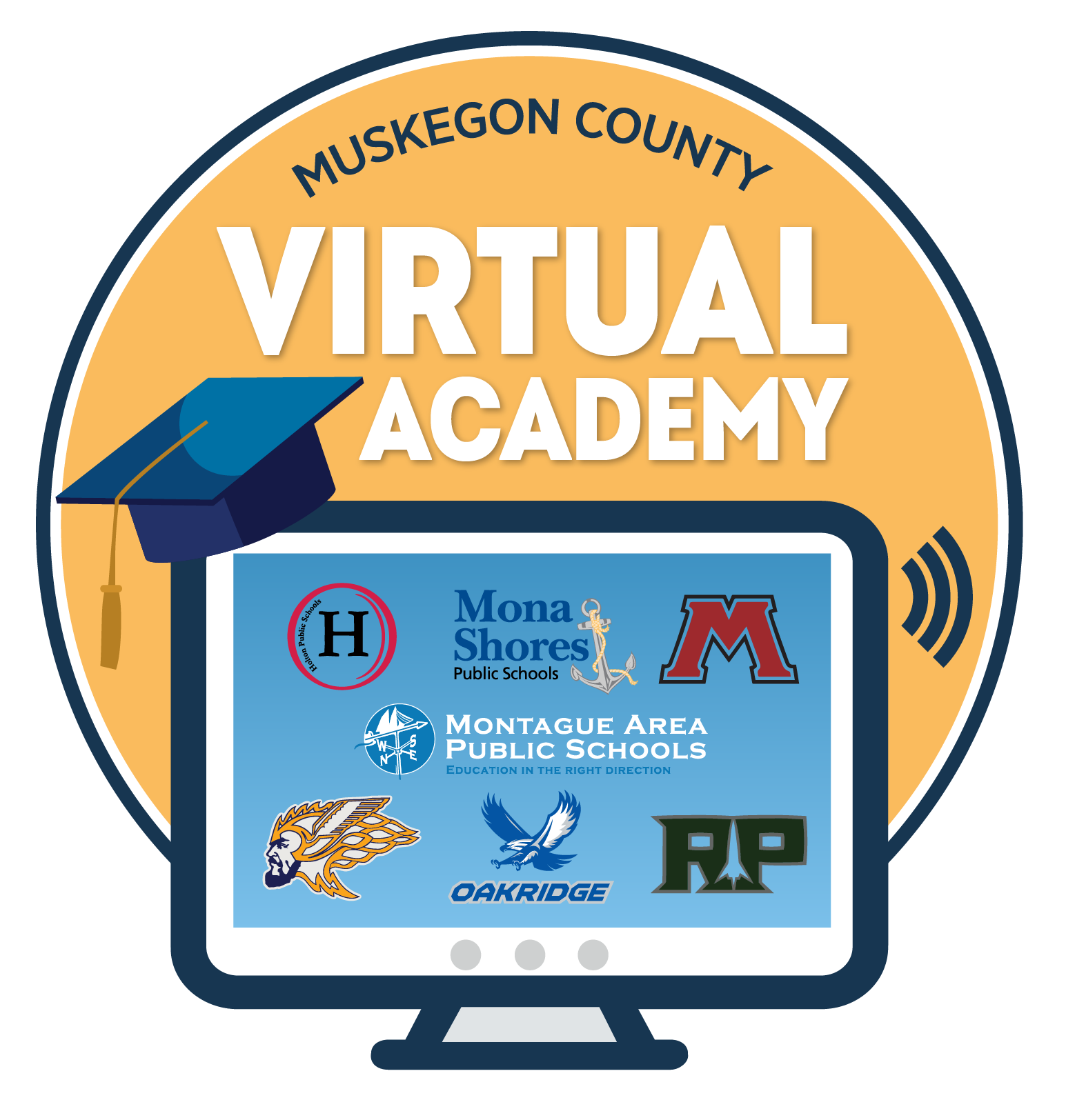 The MCVA is a county-wide collaborative program that provides your K-12 child a virtual learning option while staying enrolled at Oakridge Public Schools. Check out this flyer and this video for more information. Students enrolled in MCVA can:
Participate in Oakridge extra-curricular programs
Access school-issued electronic learning devices (Chromebooks and iPads)
Retain use of Oakridge school facilities
Access the Oakridge Teen Health Center (students age 5-21)
Use the Oakridge counseling services (career & mental health)
Participate in Muskegon Promise
Enroll anytime during the year
Select synchronous (live class schedule) or asynchronous (anytime classes)
Enroll part-time or full-time flexible scheduling by the family and student
Access a Success Coach
Access a teacher certified in the content area during the school day
Access a live tutor on-demand via TutorMe 24/7
Online Learning Request for MCVA
Parents wishing to request MCVA for their student must complete the "Request to Enroll in MCVA" form below. A staff member will contact those who request online learning to discuss and determine whether the student possesses the characteristics to be successful with online learning. Enrollment is not guaranteed.

Request to Enroll in MCVA